Only Applicable for Single Entry Tourist Visa
Royal Thai Government Grants Visa Exemption for Tourists from India and Taiwan from 10 November 2023 to 10 May 2024
On 31 October 2023, the Cabinet of Thailand approved the visa exemption scheme for holders of ordinary passports (or travel document holders) of India and Taiwan to enter and stay within the Kingdom of Thailand for a period not exceeding 30 days. The scheme will be effective from 10 November 2023 to 10 May 2024.
The interim measure is in accordance with the government's policy to boost tourism, aiming to facilitate tourists from India and Taiwan traveling to Thailand during the high season from November 2023. It is expected that in 2023, the numbers of tourists from India and Taiwan in Thailand will reach 1,500,000 and 700,000 respectively.
Thailand Visa Application Center (New Delhi)
Greetings and welcome to the official website for Thai visa applications, administered by DUDigital Global Ltd. DUDigital Global has been granted authorization by the Royal Thai Embassy in New Delhi, India, to furnish users with comprehensive guidance regarding visa procedures and requirements, as well as to facilitate the collection of visa applications.
DUDigital Global Limited is a specialized outsourcing and technology solutions provider that caters to governments and diplomatic missions. With a focus on visa, passport, identity management, and citizen services, the company efficiently handles administrative tasks associated with these processes. Acting as a crucial intermediary between visa applicants and the technical visa processing unit at the respective embassies, DUDigital ensures a smooth human interface. By taking charge of administrative responsibilities like visa application management, digitalization, document verification, and biometric data collection, the company allows government authorities to concentrate entirely on the vital task of assessment. Additionally, DUDigital extends its expertise by offering exclusive citizenship programs in collaboration with Migrate World, particularly in the South Asia region.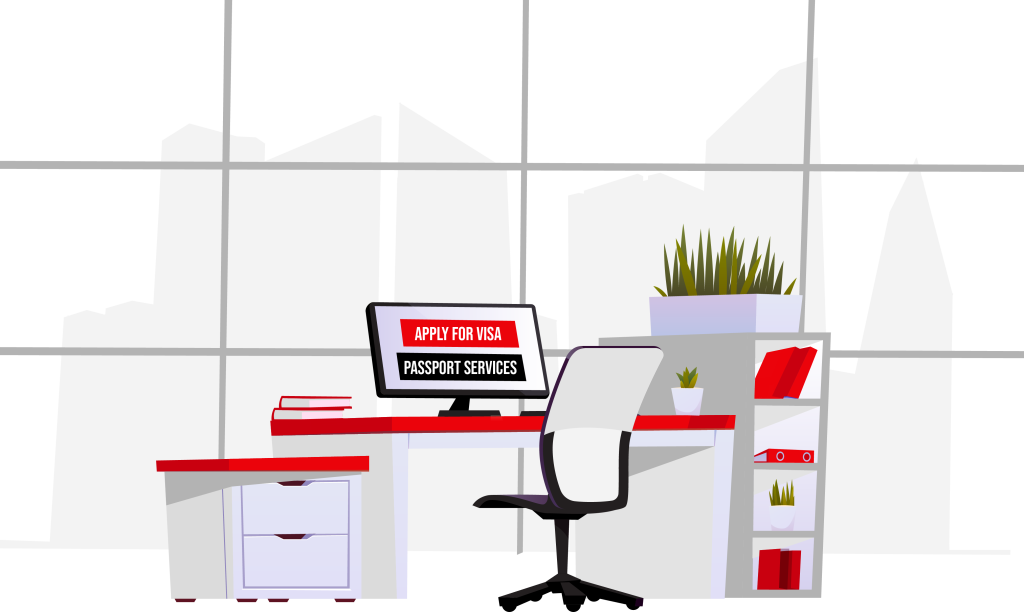 FREQUENTLY ASKED QUESTIONS
When can a Visa get rejected?
Visa applications for Thailand may be declined or rejected if the traveller does not meet all the necessary criteria, which can include reasons such as an unclear travel purpose or incorrect photographs.